Sustainability Policy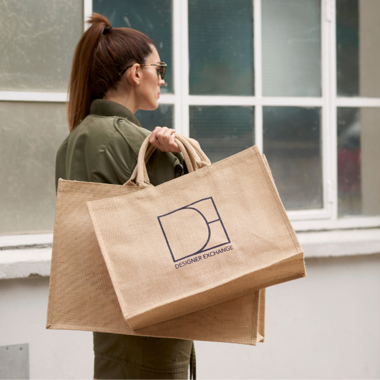 Everyday more people in this world are recognising the importance of shopping with companies who introduce more ways to be sustainable and the team behind Designer Exchange is no different. More customers want an environment to shop in that they know is putting more good into the world than bad.
Designer Exchange is committed to making sure it operates as sustainable as can be. Behind every decision recycling and sustainability is at the heart of everything. Rather than fast-fashion and trends that fall as quickly as they rise, Designer Exchange believes that everyone should reuse and recycle fashion in a way that does less harm to the environment and puts more money in everyone's pocket. If you have something to sell, sell easily with Designer Exchange and contribute to the preloved economy rather than to the landfill. You can then use that money to buy something someone else is happy to pass on.
Designer Exchange prides itself on being a company who hold recycling and green fashion at the forefront of everything we do. But being a business, there are naturally some areas that create a large carbon footprint than we would like.
So where else can Designer Exchange make changes to become more sustainable?
Using a courier is naturally going to have an impact on the environment but this year Designer Exchange is going to be introducing click and collect meaning you can pick up your item next time you're in town adding no further emissions to the environment. Designer Exchange is also going to be investigating if it's possible to introduce a more eco-friendly service such as a bike courier within a certain radius of the stores.
In-store and ecommerce packaging is already using as much recycled material as possible however there's more room to improve. Within 1 year Designer Exchange aims for 100% of the packaging to come from recycled material and add no new waste into the world.
Don't like paper receipts? Nearly all of the invoices and receipts are sent electronically since 2016. It was one of the easiest changes to make and they are the default (meaning you as the customer has to opt in to change it to paper). This has saved Designer Exchange from introducing literally tens of thousands more receipts into the world.
Designer Exchange is proud to buy and sell a product that can be loved again and again by many different owners. Selling single use items isn't the future and if you've never considered buying or selling preloved, now is the time to start and support a sustainable industry.